2022 Preceptor of the Year Award Recipients
July 15, 2022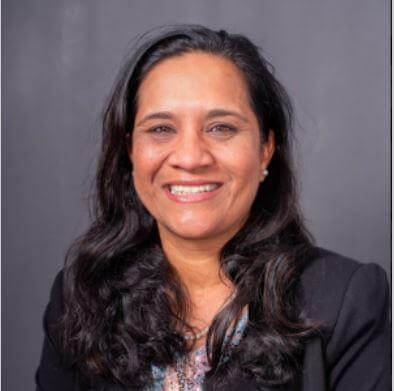 2022 APPE Ambulatory Care Experience Preceptor of the Year
Dr. Monika N. Daftary, PharmD, BCPS, AAHIVP
Professor & Chair
Department of Clinical & Administrative Pharmacy Sciences
Howard University, College of Pharmacy
LinkedIn: https://www.linkedin.com/in/monika-n-daftary-28947539
2022 APPE Clinical Specialty/Medicine Preceptor of the Year
Dr. Sanaa Belrhiti, Pharm.D.
Critical Care Pharmacist/Clinical Pharmacist
Department of Clinical & Administrative Pharmacy Sciences
Howard University, College of Pharmacy
LinkedIn: https://www.linkedin.com/in/sanaa-belrhiti-pharmd
Bio: Dr. Sanaa Belrhiti graduated from Howard University in 2006 and completed a PGY1 residency at Washington Hospital Center. She received her pharmacotherapy and Critical care board certification in 2015 and 2018 respectively. She worked as a clinical pharmacy specialist at Novant Health UVA Health Prince William Medical Center and served as a preceptor for several students, residents, and was a director for PGY1 residency program. That experience revitalized her passion for teaching, mentoring, and research as well as her drive for personal growth and excellence. To follow these pursuits, she joined Howard University College of Pharmacy as a Clinical Assistant Professor, where she gets to teach, mentor, and research. She also maintains practices in the coronary care unit (CCU) at Howard University Hospital where her journey of caring for patients, needing acute care, continues.
2022 APPE Community Pharmacy Practice Preceptor of the Year 
Dr. John Forson, Pharm.D., RPh
Founder/Pharmacist-in-Charge
North Capital Pharmacy 
Website: https://www.northcapitolpharmacy.com/ 
LinkedIn: https://www.linkedin.com/in/john-forson-6b2a6113
2022 APPE Elective Experience Preceptor of the Year
Dr. Adrienne Simmons, Pharm.D., BCPS, AAHIVP
Director of Programs
National Viral Hepatitis Roundtable
LinkedIn: https://www.linkedin.com/in/adrienne-simmons-rivera-pharmd-ms-bcps-aahivp-7a3ab950/
Bio: Adrienne Simmons, PharmD, MS, BCPS, AAHIVP is the Director of Programs at the National Viral Hepatitis Roundtable, a program of the Hepatitis Education Project. Dr. Simmons works with patients, providers, public health partners, and policymakers to remove barriers to viral hepatitis care and advocate for historically marginalized communities, including low-income individuals, people who use drugs, communities of color, people who are experiencing homelessness, and people who are incarcerated. Following the completion of her Doctor of Pharmacy at VCU School of Pharmacy, she completed two years of residency training at UNC Medical Center where she gained clinical and administrative experience in hepatology, HIV, medication access, and 340B. Dr. Simmons holds an M.S. from the University of North Carolina and a B.A. from the University of Virginia. She has served on national policy committees for the American Pharmacists Association (APhA) and the American Society of Health-System Pharmacists. She currently serves as a member of the APhA Task Force on Structural Racism and as the Coordinator of the APhA Public Health SIG Policy Committee. Dr. Simmons is passionate about health equity, health policy and mental health, as well as increasing the representation of minoritized communities within the profession and exposing student pharmacists to non-traditional career paths. In her free time, you will find her traveling with her partner, kayaking with her family, or volunteering at an FQHC in Washington, DC.
Categories