Howard University's Prestigious PharmD Program Earns Eight-Year Reaccreditation
July 14, 2021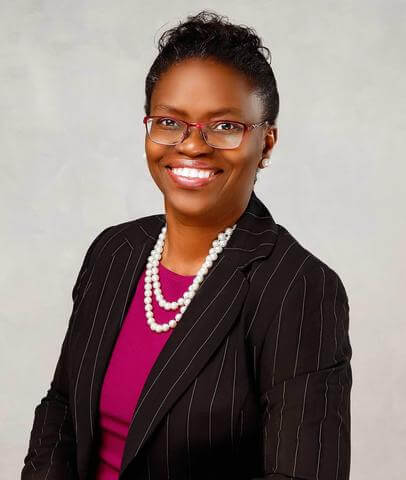 Howard University's College of Pharmacy has received national reaccreditation from the Accreditation Council for Pharmacy Education (ACPE) for the Doctor of Pharmacy program, which awards the highly sought-after PharmD degree.
This latest round of accreditation marks the first time the College of Pharmacy was granted ACPE's full eight years of reaccreditation, which will last until June 30, 2029. Previously, the College of Pharmacy had been awarded a six-year reaccreditation period.
"This reaccreditation sets our course until 2029," said College of Pharmacy Dean Toyin Tofade, PharmD. "Howard University College of Pharmacy strives to be a premier setting for teaching, learning, research, leadership, and service locally and globally. So much has been achieved over the past four years, and there is still much more to accomplish."
For their work on reaccreditation, Tofade expressed gratitude to the co-chairs of the self-study, Oluwaranti Akiyode, assistant dean of student affairs, and La'Marcus Wingate, associate professor in the Department of Clinical and Administrative Pharmacy Sciences, both of whom worked under the leadership of Muhammad J. Habib, associate dean of academic affairs for the College of Pharmacy.
Howard University College of Pharmacy has been in existence for more than 150 years and will welcome about 50 students entering the PharmD program this academic year. Approximately 68 percent of the students in the newest cohort are female; the average age is 25. Overall, there are 289 students in the College of Pharmacy, a total that includes PharmD students, as well as students in the Nontraditional Doctor of Pharmacy (NTDP) and the Ph.D. programs. For information on applying, visit here
 "Congratulations to Dean Tofade, the faculty, staff, and students. I am doubly proud as a faculty member in the College of Pharmacy and as an administrator," said Provost and Chief Academic Officer Anthony Wutoh. "This is an outstanding accomplishment, and I applaud the dedication and teamwork of our great faculty, staff, students, and alumni who worked together to contribute to this outcome."
The PharmD program is a four-year professional degree program and is required before taking the North American Pharmacist Licensure Examination. The degree provides students with the necessary foundational, pharmaceutical sciences, social, administrative, public health, and clinical skills to be practice-ready. This training represents the broad responsibility pharmacists have in the health care system. Fourth-year students in the Howard program have access to international rotations with 18 different partners in 16 countries across six continents.
The Howard program prepares students to become leaders in the profession. About 30 percent of Howard pharmacy students pursue a regulatory affairs career; 30 percent pursue community positions; and more than 20 percent pursue graduate school, own a business, or work in a hospital or with managed care companies.
The mission of the Howard University College of Pharmacy is to provide pharmacy education of excellent quality to students possessing high academic, scholarship, and leadership potential, with particular emphasis upon the recruitment, retention, and graduation of promising African-American and other ethnically diverse minority students.
ACPE reviewed Howard University's self-study and conducted an on-site evaluation on April 13-15, 2021. More information can be found on ACPE's website, www.acpe-accredit.org.
Categories