Students Appreciation Envelope Week
December 15, 2021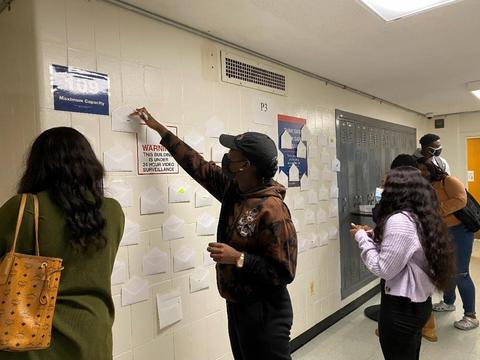 A team of faculty, staff, and student that plans activities and programs to facilitate an environment that inspires and motivates students to learn, excel, and thrive during pharmacy school at Howard University. The team aims to enhance the students' overall experience by creating an ambiance of wellness and support through the display of motivational signages, provision of snacks during exam periods, celebration of birthdays & holidays, appreciation envelope week, etc.
Monday, December 6th - Friday, December 10th, 2021
The Care Team has launched the Students Appreciation Envelope week! Appreciate week is a week-long celebration in recognition of our students. Please join the students in recognizing the resilience, dedication, perseverance, and steadfast commitment to students changing lives around the world! Let's all recognize the hard work we are all doing, support and encourage each other. From Monday, December 6th to Friday, December 10th. Students are all welcome to write appreciation notes for their friends and classmates.
"Feeling genuinely appreciated, lift people up. At the most basic level, it makes us feel safe, which is what frees us to do our best work. It is important to show gratitude whenever you can because it has the potential to improve relationships and increase happiness." - Care Team (Mrs. Lynn, Mr. Zeller, Ms.Blackwell, Ms. Agbodza, Mr. Khebbaz, Mr. Prince, Ms. Peters, and Dr. Akiyode
Rx Care Team members: Ms. Rodelyn Lirazan; Mr. Soufiane Khebbaz, Mr. Marlon Prince, Mr. Joshua Zellar, Ms. Michelle Blackwell, Ms. Helena Peters, CPSC President Ms. Benedicta Agbodza, and Dr. Oluwaranti Akiyode.
Categories