FIP Virtual Conference 2020
August 26, 2020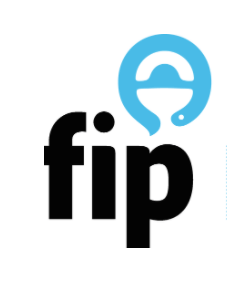 Saturday, September 12, 2020 - 8:00am to Wednesday, September 16, 2020 - 6:18pm
 About the International Pharmaceutical Federation (FIP)
• The International Pharmaceutical Federation (FIP) is the global federation of national associations representing four million pharmacists and pharmaceutical scientists around the world.
• FIP's mission is to "Improve global health by supporting the advancement of pharmaceutical practice, sciences and education." FIP's vision is a "world where everyone benefits from access to safe, effective, quality and affordable medicines and pharmaceutical care".
• FIP was founded in 1912 in the Netherlands.
FIP and its partners are working to ensure a successful and vibrant virtual event this year: FIP Virtual 2020!
We are all aware of the significant global challenges presented by COVID-19. FIP has a duty of care to its members, volunteers, and congress participants, and is in regular contact with the World Health Organization, globally and regionally. Our policy is to follow its advice, together with guidance from national states and governmental offices. We are also in regular contact with member organizations with whom we are collaborating on planned events.

Given the current situation with the COVID-19, FIP and its co-host, the General Pharmaceutical Council of Spain, had to take the decision to reschedule FIP's 80th World Congress of Pharmacy and Pharmaceutical Sciences and Spain's 22nd National Pharmaceutical Congress to 2021. 
However, even in this highly exceptional year  – without a physical congress – you can join your peers in a highly interesting and engaging virtual event!
Please note that all the time indications are in CEST.
WELCOME TO FIP VIRTUAL 2020!
Guest Speakers and Officers from HUCOP:
Toyin Tofade, MS, PharmD, BCPS, CPCC, FFIP
Dean and Professor, Howard University College of Pharmacy
Secretary, FIP Academic Pharmacy Section
Workforce Development Hub Lead #6: Leadership Development
Academic Institution Member
Global Academic Leaders Forum Advisory Committee Member
FIP Program Committee Member
Miranda Law, PharmD, MPH, BCPS
Clinical Assistant Professor Director of
International Experiences and Engagement
Howard University College of Pharmacy
Global Lead: Workforce Development Goal #6
Categories