Providing a sense of hope and relief during the pandemic
June 8, 2021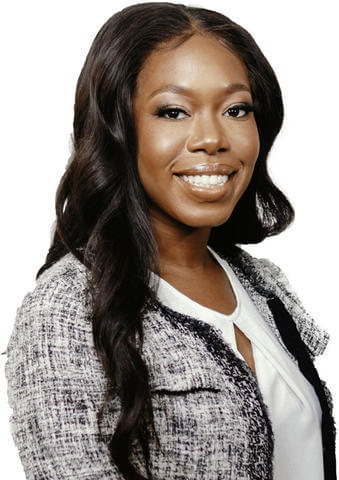 The development of the first safe and effective coronavirus disease 2019 (COVID-19) vaccine has been the most anticipated discovery in recent health care history. The pandemic also brought about a unique opportunity for pharmacists to step up and work to protect public health, as the vaccines received Emergency Use Authorization from the Food and Drug Administration. Following recommendations from the Centers for Disease Control and Prevention (CDC), government and health officials devised an action plan that called on pharmacy personnel and organizations to help execute the vaccination rollout. These organizations included large pharmacy chains, such as CVS Health, Giant, Safeway, and Walgreens, who can easily care for some of the most vulnerable populations. As a CVS Health intern, I was made aware of the opportunity to vaccinate and encouraged—along with pharmacists, pharmacy technicians, and nurses—to get involved with vaccination efforts at long-term care facilities in Washington, DC. This was an opportunity I could not pass up and responded almost immediately to the e-mail soliciting volunteers. I felt almost as if it was my duty to participate, that a moment like this was one of the very reasons I decided to become a pharmacist.
Participating in the CVS Health COVID-19 vaccine clinics required coordinated training, scheduling, and testing. Pharmacist interns were required to complete trainings such as immunization certification, cardiopulmonary resuscitation, and patient privacy. To ensure the safety of patients, colleagues, and ourselves, we completed twice weekly COVID-19 testing to verify our negative status. In line with the CDC-recommended vaccine schedule, we immunized more than 3000 residents and employees during the first few weeks of the clinics.
Being a part of the COVID-19 vaccination efforts is something I am so grateful for and proud of, especially as a student pharmacist. I was able to share the excitement of patients who were getting vaccinated and so eager to do their parts for their community and slow the spread of the virus. Some of the facilities we visited created a party-like atmosphere during the vaccine clinics; excitement was high, and everyone was happy to finally be getting vaccinated. The long-term care facility residents were so grateful to be some of the first people in the country to receive the vaccine and make history. I also appreciated the more difficult conversations with some patients who were still hesitant about getting the vaccine. I felt that I made the most impact when I sat with patients and chatted about how the vaccine works and why vaccines are important, discussed specific clinical trial data and possible adverse effects of receiving the vaccine, and ultimately convinced them to get the vaccine.
As an added bonus, I reconnected with fellow student pharmacists and pharmacists I have worked with in the past in other capacities during the clinics. It was exciting to witness how we all answered the call to action and as a result, ended up working together to vaccinate the community. I met APhA Senior Manager of Student & New Practitioner Development Carly Harsha, PharmD, in person for the first time after working with her for more than a year virtually on the APhA–ASP Member Engagement Standing Committee. I also vaccinated past APhA–ASP Regional Delegate Nneka Okafor. So many full-circle moments occurred during the vaccine clinics, with each confirming my path in pharmacy and why it is one of the best professions.
Fellow student pharmacists across the country have also been participating in vaccination efforts in their own local communities. Heather Garr, a second-year student pharmacist at the Binghamton University School of Pharmacy & Pharmaceutical Sciences, recently provided the Moderna vaccine to employees and other front-line community members at the hospital where she interns. "I was just so grateful to be even a small part of the solution to this ongoing problem we have all been faced with," Garr said. "And as a student pharmacist in New York State, I am even more grateful for the opportunity to vaccinate as an intern, as we have only been allowed to do so for less than 2 years. All of the pharmacists I work with told me how they'd wished for the experience to immunize as an intern, and I feel lucky to be one of those who can."
I believe it is important for pharmacists and student pharmacists to get involved in the vaccination efforts because we are absolutely perfect for the job and have the opportunity to save hundreds of thousands of lives by curbing the spread and severity of COVID-19 infections. We are not only equipped with the technical vaccination skills, but our accessibility requires us to connect with people in a very unique way, whether it be other health care providers or the general public. That need for connection and understanding is one of the most essential aspects of the vaccination efforts. This is a monumental opportunity to show just how essential we are to public health. We took the Oath of a Pharmacist, vowing to "consider the welfare of humanity and relief of suffering" and vaccinating the public against COVID-19 is one way we can live up to our vows.
Categories