Howard University, FDA, and GlaxoSmithKline Fellowship Program
September 1, 2020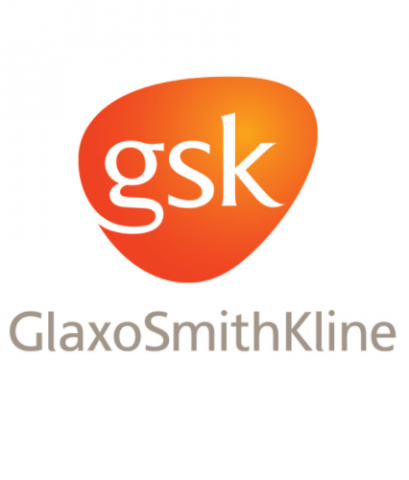 Howard University, FDA, and GlaxoSmithKline have officially announced their innovative Regulatory Affairs and Policy Fellowship Program!
March 5, 2018 | Written by Howard Newsroom Staff
Share:  
"FELLOWS WILL HAVE THE OPPORTUNITY TO GAIN DIRECT EXPERIENCE BY WORKING ALONGSIDE FDA AND INDUSTRY PROFESSIONALS TO ADDRESS CURRENT AND/OR EVOLVING CLINICAL DEVELOPMENT AND REGULATORY TOPICS."
WASHINGTON, D.C. (March 6, 2018) – The Howard University College of Pharmacy, in collaboration with the Food and Drug Administration (FDA) and GlaxoSmithKline, announces the creation of a new fellowship centered on regulatory affairs and policy.
The two-year fellowship provides practical training and experience in regulatory affairs for fellows to gain expertise in regulatory approaches and requirements for drug development and marketing. Through a combination of academic, industry and regulatory rotations, fellows will develop an in-depth understanding of the drug development process and regulatory affairs processes from the pre-clinical to post-marketing stages.
The Program will recruit candidates with a background in the field of pharmacy, such as PharmD degree holders.  These individuals will have the opportunity to gain direct experience by working alongside FDA and industry professionals to address current and/or evolving clinical development and regulatory topics.
"I welcome the opportunity to have GSK and the FDA involved in developing talent across all facets of our respective enterprises," said Dr. Anthony Wutoh, provost and chief academic officer of Howard University. "The partnership exemplifies our dedication to collaborate with institutions that share our core values of excellence, leadership, truth and service."
"Howard University College of Pharmacy demonstrates its commitment to excellence and leadership by partnering with GSK and the FDA to offer this Fellowship in Regulatory Affairs and Policy. The knowledge gained by the fellows will strategically position them to affect regulatory and policy matters from a perspective that is one of a kind in the industry. I am delighted that this partnership exemplifies our vision as a college" said Dr. Toyin Tofade, dean of the College of Pharmacy.
"Combining regulatory affairs and policy underpinned with pharmacy creates a multifaceted professional that is uniquely positioned to affect the regulatory and policy landscape. Howard University's commitment to excellence is unwavering." said Dr. Earl Ettienne, director of Graduate Programs and Industry Partnerships.
"As a Howard University College of Pharmacy alumna, I am delighted that we have formed this partnership with the University and FDA to launch a new Global Regulatory Affairs Postdoctoral Fellowship Program, furthering GSK's rich history of collaboration with leading academic institutions," said Wanda Hicks Hill, RPh, J.D, vice president of U.S. Regulatory Affairs at GSK. "Howard University's strong tradition of academic, research, and leadership excellence match well with GSK's desire to train future leaders in the field of regulatory science to enable delivery of innovative products to patients."
Prospective candidates should contact Dr. Earl Ettienne, director of Graduate Programs and Industry Partnerships at the College of Pharmacy, via email at earl.ettienne@howard.edu.
For media inquiries, please contact Sholnn Freeman, Howard University communications, sholnn.freeman@howard.edu.
About Howard University
Founded in 1867, Howard University is a private, research university that is comprised of 13 schools and colleges. Students pursue studies in more than 120 areas leading to undergraduate, graduate and professional degrees. The University has produced four Rhodes Scholars, 10 Truman Scholars, two Marshall Scholars, over 80 Fulbright recipients, 22 Pickering Fellows and one Schwarzman Scholar. Howard also produces more on-campus African-American Ph.D. recipients than any other university in the United States. For more information on Howard University, call 202-238-2330, or visit the University's website at www.howard.edu.
About GlaxoSmithKline
GSK – one of the world's leading research-based pharmaceutical and healthcare companies – is committed to improving the quality of human life by enabling people to do more, feel better and live longer. For further information please visit www.gsk.com.
Categories