Walmart Welcomes 2020 Scholars & Mentors Recipients!
June 5, 2020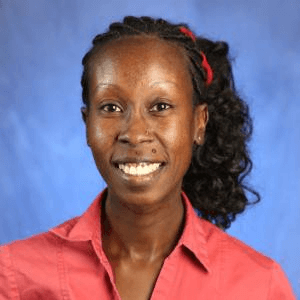 AACP and Walmart are committed to helping colleges and schools of pharmacy ensure there is an adequate number of well-prepared individuals who aspire to join the faculties at our institutions across the country. The goal of the scholarship program is to strengthen the recipient's skills and commitment to a career in academic pharmacy through their participation at the AACP Annual Meeting.
 
In 2019, AACP celebrated the fifteenth year of the Walmart Scholarship Fund. The program, funded by Walmart, provided $1,000 scholarships to students from AACP member institutions to attend two AACP seminars in Chicago with a faculty mentor. The scholarship covered 100% of the student's cost to register for the 2019 AACP Annual Meeting and Teachers Seminar. Beyond registration costs, the recipient pair applied the remainder of the scholarship money to airfare, lodging, and other meeting expenses for the student.  Graduate students, professional (doctoral) students, residents and fellows, along with their faculty mentors, are eligible to apply for the scholarships.  For more information please visit: https://www.aacp.org/resource/aacp-walmart-scholars-program.
"On behalf of AACP and Walmart, we are delighted to welcome Saloma Bwayo and Adam Hussain to a new AACP Connect Community exclusively for the 2020 cohort of Walmart Scholars and mentors!"  - -Katie Bruce
 
This community is intended to facilitate the ability to explore, discuss, learn, and grow together during and after the Virtual Pharmacy Education 2020 conference. We encourage the use of space to network with each other, share your personal journeys and reflections, and access important information about the program. The AACP Connect Community is pleased to share our current roster of 2020 on our page of Walmart Scholars and slides celebrating the 15th anniversary of the program in 2019.
Categories
Scholarship